Bio data
DR. PREMANIDHI PANDA born in the Village of Baudpur near Bhadrak in the state of Orissa,India in the year of 1957 in a rich & businessman family.His father Late Chandrasekhar Panda was an eminent businessman.Mother Late Smt Bilasini Panda was great social Worker. He is a very meritorious student throughout his Career. High school from B.M.Bagurai High school ,BHADRAK,Orissa,India In 1973. Isc from Bhadrak college,Bhadrak In 1975. MBBS from MKCG Medical College,Berhampur 1980 MD in Medicine from SCB Medical college ,Cuttack in 1987 HON PhD in Diabetes for his work "Prof. PandaS WAYS FOR LONG LIFE:-ZERO RICE,ZERO OIL,BELLY EXERCISE" from cosmopolitan University,Missouri,USA in 2008. MRCP(Member of Royal College of Physicians and Surgeons)& Fellow of Royal college of Physicians(FRCP) –USA in 2011. His theory of "Zero Rice,Zero oil,Belly exercise " made him Popular in spite of several hurdles in life.
Prof. PandaS MEMORABLE DAYS:
- In 1961 fell in to a uncovered well in there farm house, recovered by eldest sister. In 1975 On the day of going for admission in to MBBS course into MKCG Medical college. With his childhood friend "Binod" in the floody River Salandi flown in the river.God saved him. In 1977 DrPanda was only adhered to study.After reading throughout night gave Exam Of the Part Completion of Brain he fainted in the room.He diagnosed to be Vaso-Vagal attack.He go through the book.In old book it was written that it is a variety of "Epilepsy".Over two years his mind was pre-ocupied that "he is suffering from epilepsy.In addition to that he was going through a very bad family disturbance. He fainted four times.In the long Ron it fades away. In 1987 Prof. Panda was passed his MD Exam.But One of Lecturer announced DrPanda has failed instead of another Prof. Panda.So he give the Exam 2nd time. In 1997 his divorced wife hailing from UP(At present Uttarakhand) give false allegation only aim to take him from Bhubaneswar to Kotdwar after 9years of marriage.He deprived of seeing his Daughter Madhusmita and Son Manik since 1997. In 2006 with his son Gopal jump into running train atSecunderabad station when already train started in high speed.Escaped from it. So his advice to all his patients not to bend before any obstacle comes.It is a good sign.Some good period is coming.
---
Diabetes and Alcohol:-Many patient usually ask about Alcohol consumtion. In My Opinion:- (1) Alcohol provides almost as many calories. Therefore, drinking alcohol in people with diabetes can cause your blood sugar to rise. (2) Moderate amounts of alcohol can cause blood sugar to rise, excess alcohol . ...More
Prevention of Diabetes:-(1)Change od Diet:-Frequent Nutritious Diet (2)More Exercises.But I used to advice if one can not do t5he exercises they can have 10-20minutes Belly Exercise. ...More
Know when will you take Insulin:-(1)Type I Diabetes (2)in type II Diabetes when maximum oral Hypoglycimic drugs does not work. (3)You are having infection ...More
Calorie Calculator:-This Calorie Calculator is based on the Mifflin - St Jeor equation. With this equation, the Basal Metabolic Rate (BMR) ...More
Important Links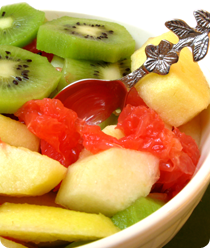 Prof. Premanidhi Panda
M.D.(Medicine).
Hon.PhD in Diabetes(USA)
MRCP, FRCP in
Diabetology Sr.Consultant
PhysicianDiabetologist
Ex Sr. Consultant Chief of Critical care
Ex-Consultant Physician &
Chief of Critical Medwin Hospital
Hydrabad, LIBYA, TISCO State &
Central Govt. Service AMA for
Central Govt. Employees PPL
Ex-postgraduate teacher for DNB
Students Undergraduate students
from American University in
Trophical medicine, critcal care
teacher. Selection committee
member for specialist and Sr.
Specialist in Govt. of india
Organisations. Regd. No. 8085(0)