?AVACADO PLANTATION? SHOULD DECLARED AS? NATIONAL AGRICULTURAL PROGRAMME? TO ERADICATE ?DIABETES,CAD,& CANCER?
"AVACADO PLANTATION" SHOULD DECLARED AS" NATIONAL AGRICULTURAL PROGRAMME" TO ERADICATE "DIABETES,CAD,& CANCER"
AUTHOR:-DR PREMANIDHI PANDA,M.D(MED),HON PHD IN DIABETES(USA),MRCP,FRCP
Prof. Panda DIABETES CENTRE,INDIA
WEB:-drpandadiabetes.com
Avocados are a stone fruit with a creamy texture that grow in warm climates and are often a feature of Mexican and South American cuisine.IN INDIA IT IS HARVESTED IN TAMILNADU,KERALA AND MAHARASTRA.SO WHY NOT IN ODISHA.
Possible health benefits of avocados
Eating a diet that contains plentiful fruits and vegetables of all kinds has long been associated with a reduced risk of many lifestyle-related health conditions. Numerous studies have found that a predominantly plant-based diet that includes foods such as avocados can help to decrease the risk of obesity, diabetes, heart disease and overall mortality while promoting a healthy complexion and hair, increased energy and overall lower weight.
Healthy for the heart: According to registered dietitian Patricia Groziak, MS, RD, with the Hass Avocado Board, avocados contain 25 milligrams per ounce of a natural plant sterol called beta-sitosterol. Regular consumption of beta-sitosterol and other plant sterols has been seen to help maintain healthy cholesterol levels.
Great for vision: Avocados contain lutein and zeaxanthin, two phytochemicals that are especially concentrated in the tissues in the eyes, where they provide antioxidant protection to help minimize damage, including from ultraviolet light.
Osteoporosis prevention: Half of an avocado provides approximately 25% of the daily-recommended intake for vitamin K, a nutrient that is often overlooked, but which is essential for bone health. Vitamin K is often overshadowed by calcium andvitamin D when thinking of nutrients important for maintaining healthy bones, however, eating a diet with adequate vitamin K can support bone health by increasing calcium absorption and reducing urinary excretion of calcium.
Cancer: H, low levels of which have been shown to increase the risk of breast cancer in women. Adequate intake of folatefrom food has also shown promise in protecting against colon, stomach, pancreatic and cervical cancers.
Healthy babies: Folate is also extremely important for a healthy pregnancy, with adequate intake reducing the risk of miscarriage and neural tube defects. Recent research from McGill University also found a 30% higher incidence of a variety of birth defects in baby mice conceived using sperm from mice with a folate deficiency compared to mice conceived using sperm from mice without a folate deficiency.
Improved digestion: Despite its creamy texture, an avocado is actually high in fiber, with approximately 6-7 grams per half fruit. Eating foods with natural fiber can help to a healthy digestive tract and lower the risk ofcolon cancer.
Natural detoxification: Adequate fiber promotes regular bowel movements, which are crucial for the daily excretion of toxins through the bile and stool. Recent studies have shown that dietary fiber may also play a role in regulating the immune system and inflammation.
Protection from chronic disease: According to the Department of Internal Medicine and Nutritional Sciences Program of the University of Kentucky, high fiber intakes are associated with significantly lower risks of developing coronary heart disease, stroke, hypertension, diabetes, obesity, and certain gastrointestinal diseases. Increased fiber intake has also been shown to lower blood pressure and cholesterol levels, improve insulin sensitivity, and enhance weight loss for obese individuals.
The avocado is a rather unique type of fruit. Most fruit consists primarily of carbohydrate, while avocado is high in healthy fats. Numerous studies show that it has powerful beneficial effects on health. 12 health benefits of avocado, that are supported by scientific research.
(1)AVOCADO INCREDIABLY NUTRITIOUS.AVOCADO IN ORIYA A SPECIAL TYPE OF "NASPATI"AVAILABLE IN BHUBANESWAR. Main ingredient in guacamole. It is often referred to as a super food. There are many kinds of avocados, and the shape (from pear-shaped to round) and color (from green to black) can vary between them. They can also weigh anywhere from 8 ounces (220 grams) to 3 pounds (1.4 kg).IT CONTAINS:-
• Vitamin K: 26%,FOLATE,VITAMIN C,POTASIUM,VITAMIN B5,B6,E of the .• Then it contains small amounts of Magnesium, Manganese, Copper, Iron, Zinc, Phosphorous, Vitamin A, B1 (Thiamine), B2 (Riboflavin) and B3 (Niacin).
• (2)It contains more potassium than banana. Potassium is an important mineral that most people don't get enough of. Avocados are very high in potassium, which should support healthy blood pressure levels.
• (3)it contains high healthy monosaturated fatty acids. majority of the fat in avocado is oleic acid.
• (4)LOADED WITH HIGH FIBRE
• (5)IT LOWERS THE CHOLESTEROL AND TRIGLYCERIDE.
• (6) One dietary survey found that people who ate avocados had a much higher nutrient intake and had a lower risk of metabolic syndrome.
• (7)IT CONTAINS MUCH ANTIOXIDANTS PROTECTS EYE.
• (8)PREVENTS CANCER
• (9) reduce symptoms of arthritis of the bones, called osteoarthritis.
• (10)MAIN FRUITS REDUCE OBESITY
• (11)IT IS DELICIOUS AND EASY TO TAKE IN SALAD
• (12) AVOCADO CONTAINS TOO MUCH vitamins A, D, E and K along with antioxidants like carotenoids.
• IT IS CONSIDERED TO BE MORE HEALTHIER THAN "APPLE"
IN FOUR COUNTRY IT HAS BEEN IMPLEMENTED AS "NATIONAL AGRICULTURAL PROGRAMME 'LIKE USA,AUSTRALIA,NEW-ZEALAND AND MEXICO.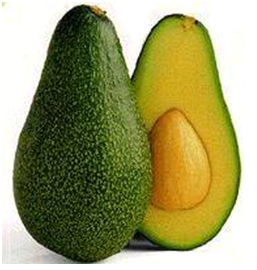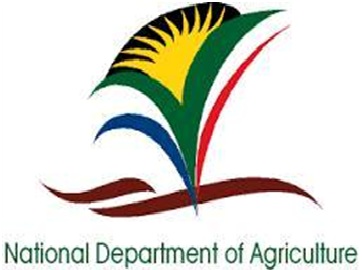 Important Links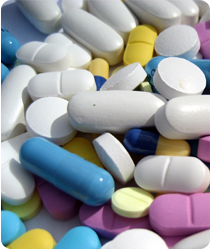 Prof. Premanidhi Panda
M.D.(Medicine).
Hon.PhD in Diabetes(USA)
MRCP, FRCP in
Diabetology Sr.Consultant
PhysicianDiabetologist
Ex Sr. Consultant Chief of Critical care
Ex-Consultant Physician &
Chief of Critical Medwin Hospital
Hydrabad, LIBYA, TISCO State &
Central Govt. Service AMA for
Central Govt. Employees PPL
Ex-postgraduate teacher for DNB
Students Undergraduate students
from American University in
Trophical medicine, critcal care
teacher. Selection committee
member for specialist and Sr.
Specialist in Govt. of india
Organisations. Regd. No. 8085(0)