HOW TO REDUCE TRIGLYCERIDE THUS BY BY TO HEART ATTACK
HOW TO REDUCE TRIGLYCERIDE LEVEL NATURAL WAY
THUS REDUCE HEART ATTACK
AUTHOR:-DR PREMANIDHI PANDA,M.D(MED),HON PHD IN DIABETES(USA),MRCP,FRCP
Prof. Panda DIABETES CENTRE,INDIA
WEB:-drpandadiabetes.com
TRIGLYCERIDE IS THE ROOT CAUSE OF HEART ATTACK IN INDIAN SETUP.IT IS MY STUDY WHICH I HAVE PRODUCED IN WORLD DIABETES CONFERENCE AT HYDERABAD WHERE I WAS CO-CHAIR HEAVY CONSUMPTION OF RICE AND ALCOHOL IN POOR PEOPLE.BUT HIGH STATUS IT IS JUST LIKE WESTERN STYLE.
1. Cut simple sugars out of your diet. ...
2. Reduce or eliminate your intake of vegetable fats and highly processed trans fatty acids. ...
3. Exercise:- If you have high triglycerides, getting at least 30 minutes of moderate-intensity physical activity most days of the week may lower your triglyceride levels. Exercise is also an important part .
4. Take alpha lipoic acid:-Many foods contain alpha-lipoic acid in very low amounts. They include spinach, broccoli, yams, potatoes, yeast, tomatoes, Brussels sprouts, carrots, beets, and rice bran.
5. Eat more fiber. vegetables, fruits and whole grains.
6. LIMIT FRUCTOSE:- peaches, cantaloupe, grapefruit, strawberries and bananas are relatively low in fructose.
7. LOSE WEIGHT:-Losing 5 to 10 percent of your body weight CAN REDUCE TG.
8. Eat a moderately low-fat diet.:-
9. Watch the type of fat you eat(1) Cut back on saturated fats, which are found in red meat, poultry fat, butter, cheese, milk, and coconut and palm oils, and keep trans fats, found in shortening and stick margarine. Replace trans fats with healthier polyunsaturated and monounsaturated fats. Examples of polyunsaturated fats include safflower, corn and soybean oils. Examples of monounsaturated fats include canola and olive oils. Although unsaturated fats are better for you in terms of cholesterol and triglyceride .
10. Add omega-3 fatty acids:-SEA FOODS ARE RICH IN OMEGA -3 FATTY ACIDS.IN OUR ODISHA SCENARIO I USED TO ADVICE ILISHI,PAMPLET,KHANGA,CHANDI,VEKTI,KANNI,SALMON,TUNA(LAST TWO ARE NOT AVAILABLE)
11. . Limit alcohol:- Even small amounts of alcohol to modest increases in triglycerides, although others have found no association at all. The AHA recommends that people with very high triglycerides avoid alcohol entirely.
12. Take triglyceride-lowering drugs.:- Your triglycerides are very high (500 mg/dL or above), your doctor might recommend a medication shown to lower triglycerides, such as Fibrates, niacin, omega-3s (a prescription form called Lovaza is approved for lowering triglycerides) or statins. But lowering triglycerides with medication alone has never been shown to reduce the risk of heart attack or stroke, so be sure to watch your diet and continue exercising as well.
13. GARLIC AND ONION AND AVACODA,TWO LEMON INDIRECTLY REDUCES TRIGLYCERIDE.
IT IS MY REQUEST TO ALL ORIYA BACK TO OLD TRADITION BY CONSUMING DENKIKUTA RICE,AAMA GHARA DALI,PEDA TELA.AMA GHARA SAGA IN OUR CLIMATE WE CAN IMPLANT AVACODA TREE.BY BY TO HEART ATTACK.IN ALL SPEECH I USED TO TELL "DIRGHAYU BHABANTU,SATAYU BHABANTU,SUKHINO BHABANTU" WHETHER USA,UK,UAE OR INDIA.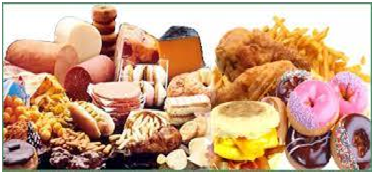 Important Links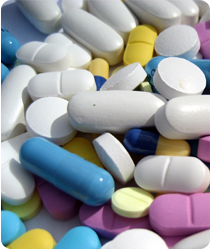 Prof. Premanidhi Panda
M.D.(Medicine).
Hon.PhD in Diabetes(USA)
MRCP, FRCP in
Diabetology Sr.Consultant
PhysicianDiabetologist
Ex Sr. Consultant Chief of Critical care
Ex-Consultant Physician &
Chief of Critical Medwin Hospital
Hydrabad, LIBYA, TISCO State &
Central Govt. Service AMA for
Central Govt. Employees PPL
Ex-postgraduate teacher for DNB
Students Undergraduate students
from American University in
Trophical medicine, critcal care
teacher. Selection committee
member for specialist and Sr.
Specialist in Govt. of india
Organisations. Regd. No. 8085(0)