LET US MAKE OUR ODISHA DISEASE FREE STATE(INDIA RA PIOPPI)
Introduction:- Pioppi is a tiny fishing village in the south of Italy that has a cracking beach and a sea museum. It is also the spiritual home of the Diet Average age of a person is 90 to more than 100 years without any disease.
This remarkable effect is achieved without drastically cutting calories or exercising every hour of the day. The Pioppi plan is based around avoiding added sugar and refined carbs, and instead building your diet around vegetables and fatty foods like oily fish and olive oil. The plan goes beyond your diet too, with recommended movements and stress-busting breathing exercises.
Eat More Of These
Vegetables, nuts and olive oil, for starters. The guide recommends five to seven portions of fibrous veg and low-sugar fruit per day, and at least five of these should be the former. The Pioppi plan also recommends two to four tablespoons of olive oil (with food – you don't have to neck it) and a small handful of nuts every day. The Pioppi Diet is also big on oily fish like salmon and sardines (three portions a week as a minimum), eggs (ten a week; Pioppi chickens aren't slackers), full-fat dairy, coconut oil and dark chocolate (30g a day).
Avoid These
Sugar. Steer clear of all added sugars. You can't get around this by opting for honey either – it's banned, along with syrups and fruit juices. Refined carbohydrates, especially those that are flour-based, also make The Pioppi Diet's shitlist. That includes pasta, bread and rice – if you're having them at all they should be viewed as an occasional treat eaten in small portions. You should also avoid cooking with industrial seed oils like sunflower, canola and corn.
Fast One Day A Week
Build one 24-hour fasting period into each week. The book advises starting this after dinner one night and skipping breakfast and lunch the next day, consuming only fluids in between. When fasting, the theory says, the body's insulin levels drop and stored energy is burned off.
Move More
The Pioppi Diet stresses that you can't overcome the damage caused by an unhealthy diet through exercise, but you should still be active. Aim for 30 minutes of brisk walking five times a week, avoid sitting still for longer than 45 minutes at a time, and spend as much time as you can outside and around nature
Sleep For Seven Hours A Night
Seven hours of snooze as a minimum, and reduce your exposure to blue light from phones and computers in the final two hours before bedtime. If you've got access to a gorgeous Mediterranean sunset, try looking at that instead.
Breathe
Breathing is an indisputably vital part of a healthy lifestyle and The Pioppi Diet recommends going beyond your regular respiration by doing short breathing exercises every day. Breathe in for five seconds and then breathe out for five seconds, focusing only on your breathing, for two minutes at a time. Do this four times a day.
Spend Time With Friends
The Pioppi Diet recommends increasing the time you spend with friends and family every week. What's more, it suggests smiling and laughing more too. Sound advice.
CONCLUSION:-
(1)ZERO RICE(2)ZERO OIL EXCEPT PURE VIRGIN OLIVE OIL&FISH OIL(3)ZERO SUGAR(4)ZERO SUGAR BASED FRUITS EXCEPT AVOCADO,GUAVA,ALMOND,WALLNUTS(5)TOMATTO(6)FISH,EGG WHITE,ZERO OIL CHICKEN(CURD CHICKEN)(6)PLENTY VEGETABLES(7)GREEN LEAFY VEGETABLES(8)5PETALS OF GARLIC TWICE DAILY(9)ONE ONION(10)TWO TOMATTO,TWO CUMBER,ONE LEMON.
Important Links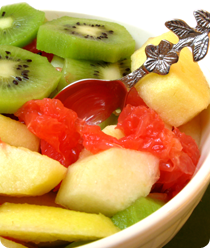 Prof. Premanidhi Panda
M.D.(Medicine).
Hon.PhD in Diabetes(USA)
MRCP, FRCP in
Diabetology Sr.Consultant
PhysicianDiabetologist
Ex Sr. Consultant Chief of Critical care
Ex-Consultant Physician &
Chief of Critical Medwin Hospital
Hydrabad, LIBYA, TISCO State &
Central Govt. Service AMA for
Central Govt. Employees PPL
Ex-postgraduate teacher for DNB
Students Undergraduate students
from American University in
Trophical medicine, critcal care
teacher. Selection committee
member for specialist and Sr.
Specialist in Govt. of india
Organisations. Regd. No. 8085(0)