Misconception About Diabetes a Message to World
MISCONCEPTION ABOUT DIABETES(THIS MESSAGE TO WORLD FROM DESK OF Prof. Panda)
AUTHOR:-DR PREMANIDHI PANDA,M.D(MED),HON PHD IN DIABETES(USA),MRCP,FRCP
Prof. Panda DIABETES CENTRE,INDIA
WEB:-drpandadiabetes.com
Introduction:- Diabetes mellitus is a universal health problem with a global prevalence of 1.3%. India is known as the "Diabetes capital of the world" as it harbours the largest number of diabetes patients. Few Misconception among the Patient.
(1)Diabetes patient will die soon. My View to the World."Control Diabetes" is not a disease."Uncontrolled Diabetes" is a Disease. Control Diabetes will live longer than than Non-Diabetes.
(2) Diet causes diabetes.
Diabetes results from the body not producing enough insulin or Producing Insulin which are not working a hormone the body needs to convert starches, sugar and other foods into energy. A diagnosis of this condition means your pancreas can no longer produce insulin, but injections of insulin through a pen or pump can help keep your blood glucose levels in check.It is no way concern with Diet.
(3)WHEAT IS NOT EQUAL TO RICE:-
| | | |
| --- | --- | --- |
| | WHEAT | RICE |
| ENARGY(Kcal) | 360 | 370 |
| CARBOHYDRATE | 51.6 gm | 79 gm |
| Dietary Fibre | 13.2 gm | 1.3 gm |
| FAT | 9.72 gm | 0.66 gm |
| Protein | 23.15 gm | 7.13 gm |
Thus I advised my patient to consume Wheat than rice. Another point Indians can consume more rice than wheat. In a good items Indians will consume too much rice. Thus "ZERO RICE".
(4) Insulin is the last treatment for diabetes.
Insulin is the most effective treatment for Type 1 diabetes, and sometimes even for Type 2. In fact, it's always my first choice for a patient because it helps give the body some rest from trying to deal with the lack of production (Type 1) or the misuse of insulin by the body (Type 2).
Finding an insulin routine, whether it includes insulin pens, syringes or pumps, is an effective way to help keep your blood glucose level near normal. However, people often view insulin injections as inconvenient or painful, and they often look to it as a last resort.
The truth is, insulin injections give patients control over their bodies and can be adjusted to fit each individual's unique lifestyle. They are the most practical, convenient and beneficial option for diabetes patients. Many people use insulin only in times of need, and this debunks the myth that once on insulin – always on insulin.
(5) Being out of control is part of diabetes.
New treatments and technology have put the control of managing diabetes directly in the hands of the patient. While most people think it's normal for glucose levels to jump around inconsistently, there are tools that allow doctors to match a treatment plan with each individual's lifestyle.
In the past, people with diabetes had to lead regimented lifestyles, making sure they ate at specific times or took insulin shots at regular intervals. Although this is one way of managing the disease, it's not the only way. New methods of treatment allow people to match their insulin around their life instead of the other way around.
(6) Artificial sweeteners are better for you than sugar
This relates back to myth No. 2 and involves people trying to find ways to satisfy their sweet tooth while still (mistakenly) avoiding sugars altogether.
Many "sugar-free" foods actually have sugar alcohols in them. They may not raise sugar levels as high, but there are other side effects that can affect your stomach and intestinal system.
New studies have shown that artificial sweeteners and non-nutrient sweeteners actually increase insulin resistance and hunger. Thus, people who are trying to save calories can end up eating more because of the artificial sweeteners.
The best strategy is to take artificial sugars out of your diet altogether. If you're going to eat sugar, get it from natural sweeteners or fruit, but be mindful of your portion intake.What you think you know about diabetes, or someone who is affected by the condition, may not always be true. Take charge of your knowledge and your body by being able to decipher the difference between fact and fiction.
Its a grade 1 Carcinogen.
(7)Non-Veg Increases Diabetes
Non-Veg like fish, egg, chicken, Mutton never Increases Blood Sugar. FISH IS HEALTHIEST FOOD FOR DIABETES AND OBESITY.Then Egg is Better food for diabetes without Yolk.Mutton or Redmeat not hampers blood sugar Increases the Risk of Coronary Heart Disease.
(8)Jaggery can be taken
No Jaggery can not be taken.
(9)Mango Can be Taken
It Is my view Avoid "MANGO".Although Australians Diabetes Association has advised.Why we will go to Contreoversary.It is better to AVOID IT.i HAVE GIVEN Request to ADA Australia To write down "you write in Austrelian Scenario".Do Not Give Message to World.
(10) COFFEE INCREASES THE INSULIN SENSITIVITY IN TYPE II DIABETES THUS REDUCES BLOOD SUGAR
(10) DEFINITION OF DIABETES SHOULD NOT BE BASED ON BLOOD SUGAR.IT IS MY OBSERVATION ONLY HB1AC IS THE CRITERIA TO DIAGNOSE AS DIABETES WHEN MORE THAN 6.5. IT DEPENDS UPO WHAT TYPE OF FOOD TAKEN IN THE PREVIOUS NIGHT.IT IS MY OBSERVATION IF WE CONSIDER THAT BLOOD SUGAR IN 30% CASE WILL BE INCORRECT. SO I USED CONSIDER UPON HA1C RATHER THAN FBS AND 2HR PPBS.
(11) A DIABETIC PATIENT WILL HAVE GOOD CONTROL WITH BY AVOIDING SUGAR BASED FRUITS.
AVOID ALL SUGAR BASED FRUITS APPLE:-I used to advice not to take apple till blood sugar comes to normal. Previous slogan has been changed from:- "an apple a day keeps the doctor away." To "A Tomato a Day Keeps the Doctor Away." I have seen in my study a person with diabetes consuming apple blood sugar has increased greatly in comparison to tomato. Although apple is advised for its Phyto anti-oxidant property. Now days it has been seen that Tomato contains Lycopene which is more potent than any Anti-oxidant. That too it has got anti cancerous property.
HERE I WANT TO EMPHASIZE APPLE DOES NOT CONTAIN ANY "AMBRUTA". BENEFICIAL THINGS.IT CONAINS ONLY PHYTO OXIDANT AND FIBER.THUS I USED TO ADVICE "TOMATO" "MUSHROOM",LEMON.AVOCADO(HEATHIEST FRUIT),GUAVA,ALMOND,WALLNUTS.
(12) PIOGLITAZONE IS A MARVELOUS DRUG.DO NOT BLAME IT.I AND ALL MY FAMILY MEMBERS INCLUDING MORE THAN 60000 PATIENTS ARE UNDER PIOGLITAZONE.NO SIDE EFFECTS TILL NOW I HAVE RECEIVED. I STRONGLY SAY "PIOGLTAZONE" NEVER CAUSES BLADDER CANCER.
Important Links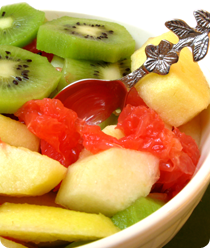 Prof. Premanidhi Panda
M.D.(Medicine).
Hon.PhD in Diabetes(USA)
MRCP, FRCP in
Diabetology Sr.Consultant
PhysicianDiabetologist
Ex Sr. Consultant Chief of Critical care
Ex-Consultant Physician &
Chief of Critical Medwin Hospital
Hydrabad, LIBYA, TISCO State &
Central Govt. Service AMA for
Central Govt. Employees PPL
Ex-postgraduate teacher for DNB
Students Undergraduate students
from American University in
Trophical medicine, critcal care
teacher. Selection committee
member for specialist and Sr.
Specialist in Govt. of india
Organisations. Regd. No. 8085(0)