Preventation Of Diabetes
Change od Diet:-Frequent Nutritious Diet
More Exercises.But I used to advice if one can not do t5he exercises they can have 10-20minutes Belly Exercise.
Add Fibre Diets:- Foods high in fiber include fruits, vegetables, beans, whole grains, nuts and seeds.
Loose your Extra Weight.Atleast 10% of Initial weight.
Change of life style
In my opinion If one has got family history of Diabetes one should go for above In addition One should take "Bel Leaves Powder+Neem leaves Powder+Methi Powder" regularly 1tsf/day.
---
Diabetes and Alcohol:-Many patient usually ask about Alcohol consumtion. In My Opinion:- (1) Alcohol provides almost as many calories. Therefore, drinking alcohol in people with diabetes can cause your blood sugar to rise. (2) Moderate amounts of alcohol can cause blood sugar to rise, excess alcohol . ...More
Prevention of Diabetes:-(1)Change od Diet:-Frequent Nutritious Diet (2)More Exercises.But I used to advice if one can not do t5he exercises they can have 10-20minutes Belly Exercise. ...More
Know when will you take Insulin:-(1)Type I Diabetes (2)in type II Diabetes when maximum oral Hypoglycimic drugs does not work. (3)You are having infection ...More
Calorie Calculator:-This Calorie Calculator is based on the Mifflin - St Jeor equation. With this equation, the Basal Metabolic Rate (BMR) ...More
Important Links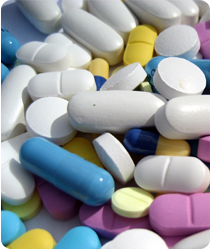 Prof. Premanidhi Panda
M.D.(Medicine).
Hon.PhD in Diabetes(USA)
MRCP, FRCP in
Diabetology Sr.Consultant
PhysicianDiabetologist
Ex Sr. Consultant Chief of Critical care
Ex-Consultant Physician &
Chief of Critical Medwin Hospital
Hydrabad, LIBYA, TISCO State &
Central Govt. Service AMA for
Central Govt. Employees PPL
Ex-postgraduate teacher for DNB
Students Undergraduate students
from American University in
Trophical medicine, critcal care
teacher. Selection committee
member for specialist and Sr.
Specialist in Govt. of india
Organisations. Regd. No. 8085(0)