Stenting is an Unnecessary Procedure
Two case study was being done in one is a Police Habildar & Another Retired Principal of a college Both are having Hypertesion & Known case of Diabetes Mellitus came with Acute AMI ECG,reveals AMI,TROP-T in the both case was POSITIVE,CK-MB was 800-900ng/ml.Both have been advised for Stenting procedure by the cardiologist, They come to me .From our centre I advised for acute AMI Treatment & compleate bed rest as usal along with My Zero rice,Zero oil & Belly exercise. Periodically check-up was being done.ECG was normal in both the cases .All enzyme level normal within Seven days. But with my maneuver Cardiac CT Ca score in one case was "ZERO".But with Mr S was 37 after one year. Since three years Both are leading normal Active life. Keeping the blood sugar & BP within normal level.
Conclusion:
-Extensive study is required for IHD OR AMI Cases without stenting procedure to anyone which is a Unnecessary procedure can be put under Usal Medication,Change of life style,Diets,& Exercise along with my
"ZERO RICE,ZERO OIL & BELLY EXERCISE"
Can have a normal life.Whereas in stenting procedure(1)Patients Psychologicaly depressed (2)Stents is foreign substance it will cause damage to Endothelial layer of Coronary artery(3)Re-Stenosis is Usal.But drastically with my Manuever a person will lead a norml life.
---
Diabetes and Alcohol:-Many patient usually ask about Alcohol consumtion. In My Opinion:- (1) Alcohol provides almost as many calories. Therefore, drinking alcohol in people with diabetes can cause your blood sugar to rise. (2) Moderate amounts of alcohol can cause blood sugar to rise, excess alcohol . ...More
Prevention of Diabetes:-(1)Change od Diet:-Frequent Nutritious Diet (2)More Exercises.But I used to advice if one can not do t5he exercises they can have 10-20minutes Belly Exercise. ...More
Know when will you take Insulin:-(1)Type I Diabetes (2)in type II Diabetes when maximum oral Hypoglycimic drugs does not work. (3)You are having infection ...More
Calorie Calculator:-This Calorie Calculator is based on the Mifflin - St Jeor equation. With this equation, the Basal Metabolic Rate (BMR) ...More
Important Links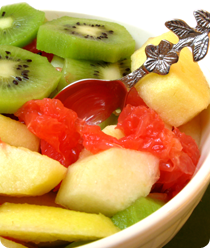 Prof. Premanidhi Panda
M.D.(Medicine).
Hon.PhD in Diabetes(USA)
MRCP, FRCP in
Diabetology Sr.Consultant
PhysicianDiabetologist
Ex Sr. Consultant Chief of Critical care
Ex-Consultant Physician &
Chief of Critical Medwin Hospital
Hydrabad, LIBYA, TISCO State &
Central Govt. Service AMA for
Central Govt. Employees PPL
Ex-postgraduate teacher for DNB
Students Undergraduate students
from American University in
Trophical medicine, critcal care
teacher. Selection committee
member for specialist and Sr.
Specialist in Govt. of india
Organisations. Regd. No. 8085(0)