Vitamin D3 Deficiency in Indians
VITAMIN D3 DEFICIENCY IN INDIANS
I DO NOT FEEL INDIANS ARE DEFICIENT IN VIT D3(STUDY SHOWS 70-80%)
Short daily periods of sun exposure without sunscreen during the summer months (April to October) are enough for most people to make enough vitamin D. Evidence suggests that the most effective time of day for vitamin D production is between11am and 3pm.
In My practice I never Prescribed Vitamin D3.I USED TO COUNCIL PATIENT HOW TO GET VITAMIN D3 NATURAL SOURCE
Human skin can make large amounts of vitamin D when lots of skin is exposed and the sun is high in the sky. Your body is designed to get the vitamin D it needs by producing it when your bare skin is exposed to sunlight. The part of the sun's rays that is important is ultraviolet B (UVB). Optimal Sunlight Exposure Will Give You the Right Amount of Vitamin D Every Time
Top 10 Vitamin D Rich Foods
• 1) Sunlight. Promotes vitamin D synthesis from cholesterol in the skin.
• 2) Cod liver oil. 1 tsp: 440 IU (over 100% DV)
• 3) Sardines. 3 ounces: 164 IU (41% DV)
• 4) Salmon. 3 ounces: 400 IU (100% DV)
• 5) Mackerel. 3 ounces: 400 IU (100% DV)
• 6) Tuna. 3 ounces: 228 IU (57% DV)
• 7) Raw Milk. ...
• 8) Caviar.
Important Links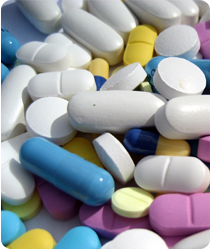 Prof. Premanidhi Panda
M.D.(Medicine).
Hon.PhD in Diabetes(USA)
MRCP, FRCP in
Diabetology Sr.Consultant
PhysicianDiabetologist
Ex Sr. Consultant Chief of Critical care
Ex-Consultant Physician &
Chief of Critical Medwin Hospital
Hydrabad, LIBYA, TISCO State &
Central Govt. Service AMA for
Central Govt. Employees PPL
Ex-postgraduate teacher for DNB
Students Undergraduate students
from American University in
Trophical medicine, critcal care
teacher. Selection committee
member for specialist and Sr.
Specialist in Govt. of india
Organisations. Regd. No. 8085(0)